Building Healthy Homes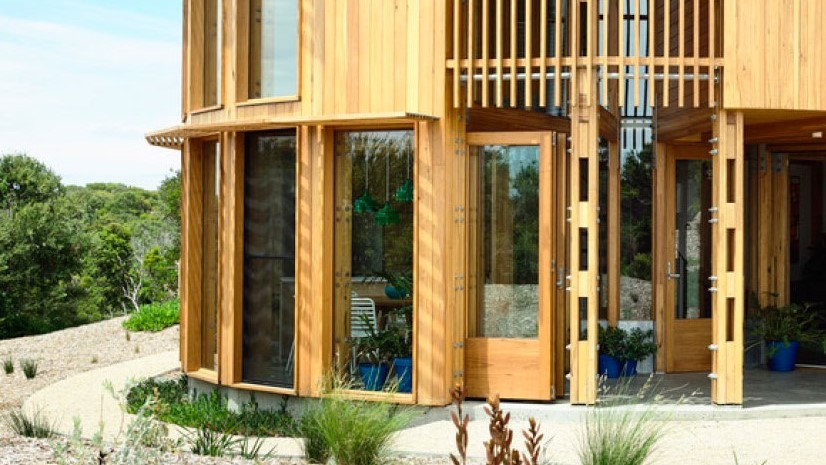 Can we build homes that positively impact both physical and mental health? Here is how green building can create preventative health solutions.
It's hard to turn your mind back to pre-pandemic days. A seemingly carefree time where the daily grind and side hustle were to be admired. A time where we seemed to be perpetually busy with meetings, events and social catch-ups. And when we were so busy, our own physical and mental health was pushed lower on the to-do list.
But fast forward 12 months, and the way we live and work has changed beyond compare. Possibly the most notable shift is in the way we prioritise our health and wellbeing and that of those around us.
As health and wellness take precedence, our built environments are transforming too, as Jack Noonan, the Vice President at the WELL Building Institute, explains. 'On average, we spend about 90% of our time indoors. We know from all the research that it's actually the physical and social environment that is the number one determinant of our health. It has more of an impact on your health than your access to medical care or the genes that you've got. It's important to acknowledge that the buildings that we work in, that we live in, that we spend time in have a fundamental impact on our health and wellbeing.'
These advantages may seem far-fetched, but by embracing nature-connected design, as builders, we are in a position to build spaces for wellness. Biophilic design mimics the natural environment and harnesses natural, raw materials such as wood and verdant garden life in an interior space to create healthy homes and workplaces.
In fact, reports have shown that exposure to wood products in the interior of a home created similar health benefits to those produced by spending time in nature. Jack says, 'Planetary health and human health are inextricably linked. We know that we can't have healthy people without a healthy planet. Green building can improve health and wellbeing outcomes across our communities.'
Although Australia is currently experiencing short-term delays in timber supply, this shouldn't deter builders from specifying natural materials when designing dwellings, especially considering the preventative health benefits they offer.
Global studies show that the way we design and construct spaces can have a measurable impact on our health. Some of the psychological and physical benefits include:
• Improved air quality – moderating humidity and encouraging easier breathing
• Create an overall sense of wellbeing – by evoking feelings of warmth, comfort, tranquillity, pleasure and safety
• Stress reduction – lowering of blood pressure, heart rate and stress hormones
• Cognitive performance – improved mental engagement, alertness and concentration
• Increases physiological and psychological responsiveness
• Emotional and mood stabiliser – positive attitude, happiness and increased dopamine levels
• Inspirational – timber surfaces, plant life and views of trees have been linked to greater creativity