A new vision for the future of Sydney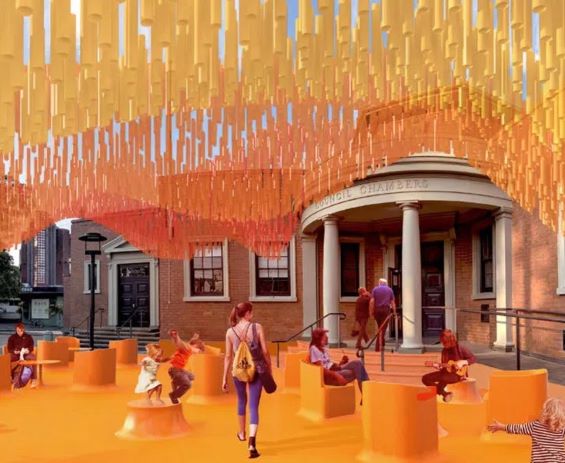 The City of Sydney has released its updated vision for the future of the city into 2050.
Sustainable Sydney 2030–2050 Continuing the Vision is the council's draft plan transform the city into a more "liveable, sustainable and diverse" Sydney.
Building on the visions introduced in the previous Sustainable Sydney 2030 strategy, the updated vision for a more ideal city includes greater public squares, less traffic, better access to the harbour, more space for people and a stronger cultural identity.
City of Sydney engaged with the community through surveys and community workshops and identified five key themes for an ideal future city.
These included an environmentally responsive city that is designed with people at the heart, that is dynamic with a future-focused economy, and has a lively creative and cultural scene.
The council also engaged with Sydney architects, landscape architects and urban designers to develop 10 transformative project ideas that reflected the community's values and future aspirations for Australia's most populated city.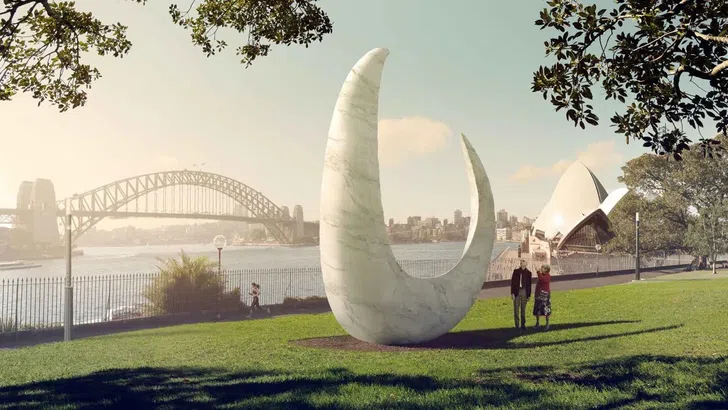 Yananurala – acknowledging Country on Sydney Harbour's foreshore
Yananurala will be a 9 km walk that highlights Aboriginal history and culture at places along Sydney Harbour. The walk will be part of the greater Eora Journey in the public domain, and will feature works of national significance by Aboriginal and Torres Straight Islander artists.
Making space for culture
This response is a two-part strategy for creating and preserving creative space in Sydney. This initiative will revitalize current cultural assets and establish a cultural land trust to create more cultural production spaces.
Reimagining our community assets
This initiative explores new ideas for how underused space and venues may be redeployed for greater community benefit.
City space improvement program
The City of Sydney proposes temporary and permanent initiatives to transform roads into public space in the city centre, including timed road closures and temporary use of parking for lunchtime activation.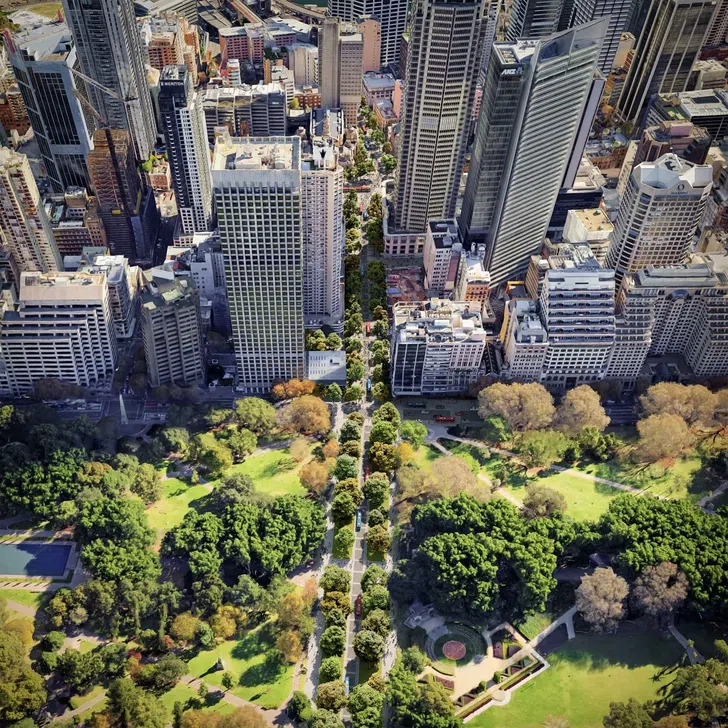 Three linked squares
Under the 2050 vision, three new squares will be created at Circular Quay, Town Hall Square and Central, all linked by a transformed George Street that will provide more space for public life in the city centre.
The green city
More green spaces will be created under the future plan, including green avenues, common park spaces, and an expansion of Moore Park. The transformation will provide more opportunities for walkways, cycleways and outdoor community activation.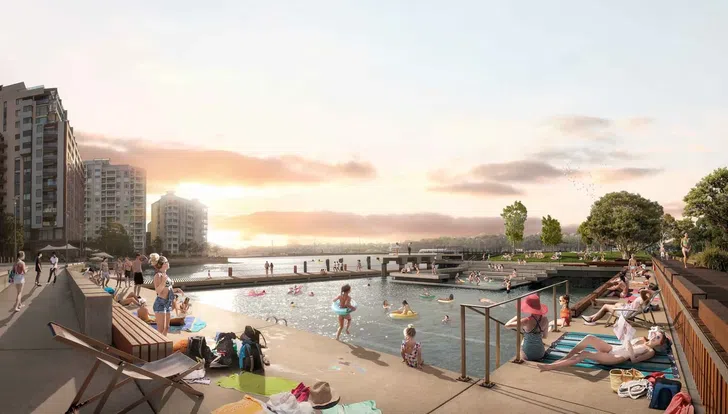 The water city
More opportunities for foreshore recreation could be created with the rehabilitation of Sydney Harbour. The city intends to support the foreshore environment to promote opportunities for public swimming.
Connecting Green Square
An eastern transit corridor could be developed to link the Green Square town centre and rail station to a future metro station in Zetland.
Metro as catalyst
Metro has been determined the best way to connect people across metropolitan Sydney. Greater investment in public transport infrastructure can reduce congestion and facilitate movement around the city while taking cars off the road.
Housing for all
Additional models for affordable housing have been identified as an extremely necessary initiative to help bridge the widening gap between those who an afford housing and those who cannot.
The plans will be exhibited for community feedback before being presented to council for adoption in June.
To view the draft document outlining the resources and priorities for a future sustainable Sydney, visit the City of Sydney website.