Design and Building Practitioners Act commences 1 July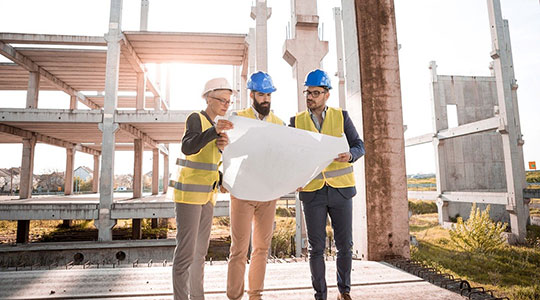 From 1 July 2021, changes are being introduced to the residential building industry to restore consumer confidence and make sure that apartments being built are trustworthy. Find out more about how the changes will affect Professional Engineers and  Design and Building Practitioners on the NSW Fair Trading website .
What's new?
For everyone:
For Professional Engineers:
Professional Engineers can now download the new Guidance on Professional Engineering Work . This helpful guide includes detailed information on what type of engineering work is affected, key definitions, and how to supervise unregistered engineers.
For Design and Building Practitioners:
Need more detail?
NSW Fair Trading have updated their website with additional information on:
There's a lot of information to read in the lead-up to 1 July. If you need a quick refresher on these changes, you can watch these short videos:
---
What you need to do before 1 July:
Find out if these changes affect you
These changes apply to Professional Engineers, Design Practitioners and Building Practitioners working on class 2 buildings or buildings with a class 2 part. The NSW Fair Trading website has detailed eligibility criteria for individuals and organisations.
Find information for designers and builders and engineers .
Get ready to register
Eligible practitioners should get ready for these changes by preparing the documents and information required for registration from 1 July, including:
Proof of identity
A police check
A copy of your degree or other qualifications
Evidence of your recent and relevant work experience
Read registration information for Design and Building Practitioners and Engineers
Complete the mandatory online learning modules
Before registering, Design and Building Practitioners must complete and pass two online learning modules:
The modules aren't mandatory for Professional Engineers, but you can complete them to learn more about the changes.
Tip: Make sure to keep your module certificates as proof of completion – you'll need these when you register.
---
What you need to do on 1 July
Remember, you may not need to register on 1 July.
Designer Practitioners and Building Practitioners, you only need to register before you need to declare or lodge a document. This may not be on 1 July.
Professional Engineers, you will only need to register if you are doing engineering work on a class 2 building or a building with a class 2 part in one of these areas: electrical, civil, geotechnical, structural, fire safety or mechanical engineering. Engineers who are not eligible to register may keep working under the supervision of someone who is registered.
The registration process is all online. The NSW Fair Trading website will be updated on 1 July with links to the online application form.