Managing contractor appointed to oversee removal of flammable cladding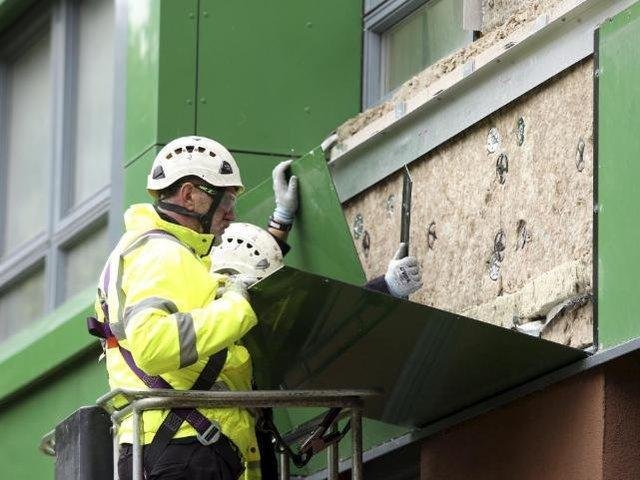 Minister for Better Regulation Kevin Anderson today announced the appointment of Hansen Yuncken as Managing Contractor of NSW's cladding remediation program.Mr Anderson said Hansen Yuncken will oversee the delivery of Project Remediate, providing expertise and assurance to Owners Corporations as they go through the remediation process.
"The Managing Contractor is fully funded as part of the $139m investment by the NSW Government to provide complete program management for each affected building, making life much easier for strata communities," Mr Anderson said.
"Flammable cladding remediation isn't a simple process, and Hansen Yuncken will do the hard work on every owner's behalf to ensure only safe, compliant design solutions are applied to every building."
Mr Anderson said the Government's program provides the fastest and most economically responsible way to remove cladding from NSW's affected residential buildings.
"Under Project Remediate owners will get an insurable, durable and long-lasting solution for their building and benefit from the economies of scale a managing contractor can deliver," Mr Anderson said.
"Project Remediate is a gold standard program that will remediate buildings to the highest safety standards."
NSW Building Commissioner David Chandler said Hansen Yuncken would coordinate the delivery of safe and compliant and solutions for each building, appointing experienced designers, constructors, superintendents and certifiers.
"As an industry, this is not a time to cut corners, and Hansen Yuncken will play an important role in ensuring the work is delivered to the highest standards of safety and quality, while supporting building owners and residents," Mr Chandler said.
"Hansen Yuncken have been delivering high quality projects for over 100-years in Australia, and their appointment should give homeowners confidence that all compliance and regulatory obligations will be met, including site management, safety, and compliance with consent authorities and development conditions.
"Hansen Yuncken also brings high-level digital capabilities which will help in delivering transparent and timely communications, supporting their commitment to a customer service model which ensures owners corporations and strata managers are kept informed at every step of the process."
Project Remediate will target completion by the end of 2023, with the first cladding to be removed by the end of this year. Eligible strata communities can register their interest for Project Remediate by 30 September 2021.